Step 6
THE VALLEY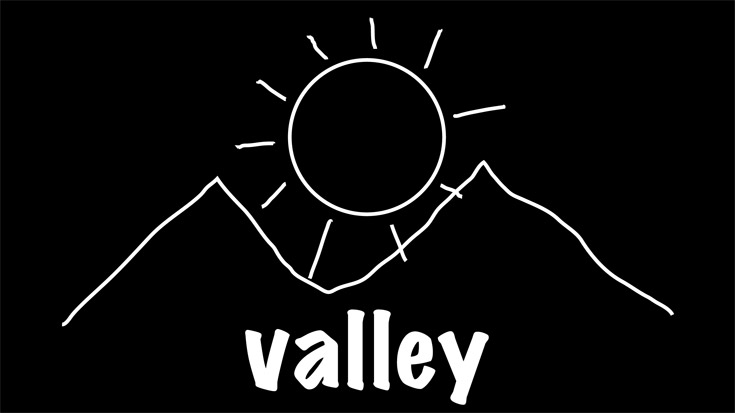 Valley is an integral part of the name Metrovalley and the nature of the actual location of the site. A valley best represented in the simplest of manners as we start drawing in our childhood is with two peaks of mountains with the sun to provide an additional context.
Step 7
THE SUN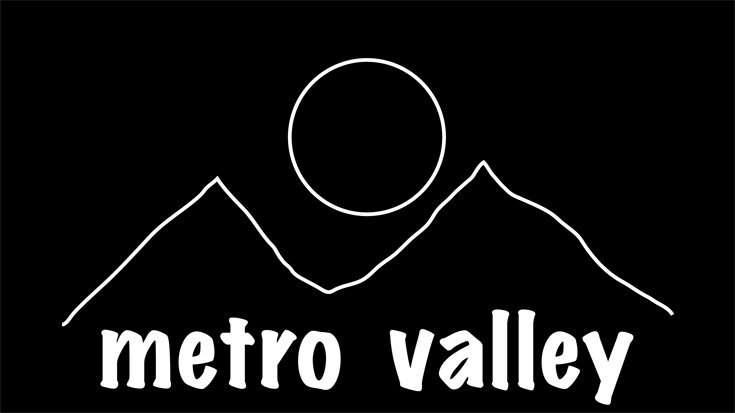 The sun can be simplified as a circle. Sun symbols have roots in ancient astronomical notations dating back more than 70,000 years. And simple circles have been used to depict the sun. Contemporary uses of sun symbols represent the intellect, the universal spirit, all-seeing divinity, intuitive knowledge, enlightenment and illumination. Heliocentrism also makes sun an important symbol that could denote the point of reference and influence.
In Hindu mythology, Surya, the sun god, represents the visible form of the divine, one that you can plainly see everyday. The sun god is also believed to bring good fortune.
Step 8
METRO and VALLEY and the SUN
The earlier forms of the two mountains are visually are replaced by Metro and Valley in written form. And the sun is simplified as the circle.
Step 9
METRO and VALLEY and the CIRCLE
Metro and Valley is now rendered in the specially developed typeface that is inspired by ancient Indian scriptures and has an Indian visual appeal. The M of Metro has the Pi symbol integrated depicting the cornerstone of Metrovalley's approach and philosophy.
Step 10
METRO and VALLEY and the DYNAMIC CIRCLE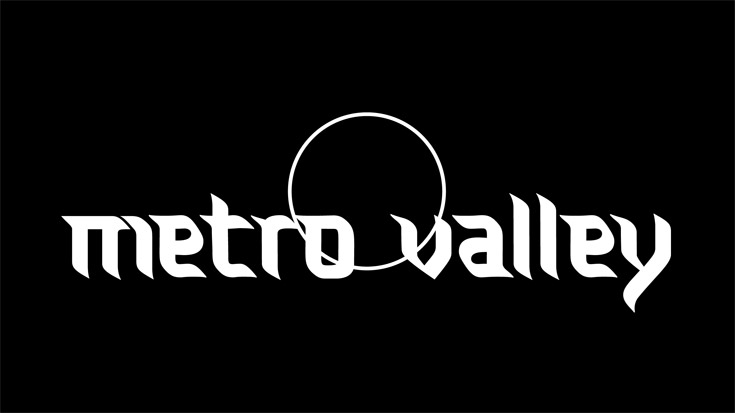 The circle could be shifted vertically, just like the sun rises or sets along the horizon. This movement also makes the circle as a very dynamic form, which could be explored and utilized in animation and moving graphics to build multiple narratives.
Step 11
METRO and VALLEY and the DYNAMIC CIRCLE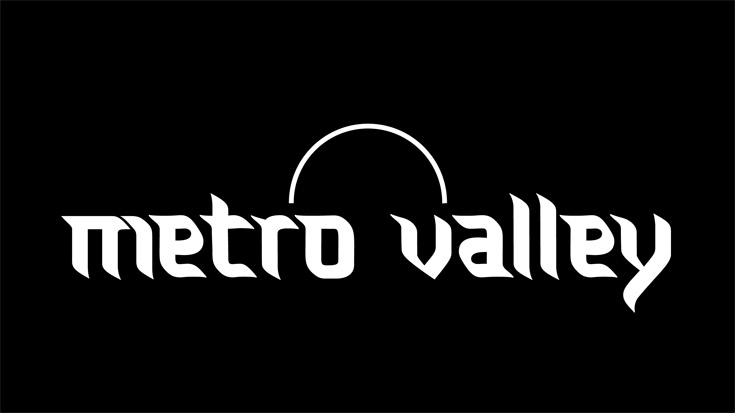 The placement of the circle can be simplified as an arc that binds the two visual forms – Metro and Valley together.
Step 12
METROVALLEY and the RISING SUN?
Metro and Valley can be brought closer to create a cohesive unit. The circle now can be seen only as an arc, but can it be then seen as the rising sun that is the harbinger of a new dawn, new day and new ideas?